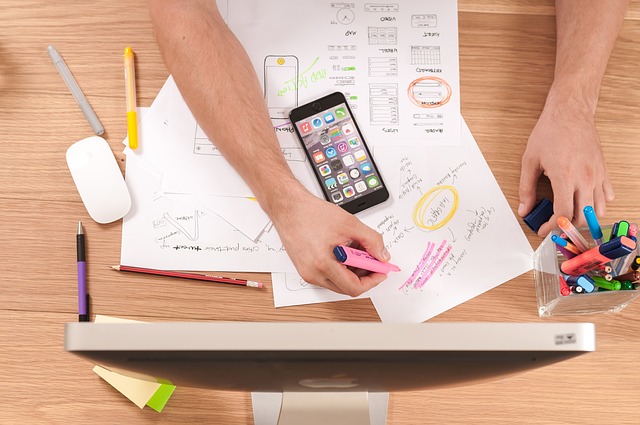 Why Google Analytics is the 51st Shade of Grey (Part 2)
Last time, we touched on the highlights of Google Analytics' service offerings:
Google Analytics Reports

Google Analytics Dashboards

Users Flow

Demographics
In this blog, we will deep dive into more areas of Google Analytics to show you just how much you can learn about your customers. Before we get started, it would be prudent of me to point out that collecting data about your users for the sake of going through the motions isn't going to help you make forward progress. In the end data is just data. You need to put the right team in place to analyze the data, identify actionable insights and execute against those insights or you're left with a bunch of pretty charts that won't help you move the needle.
One of the most important features of Google Analytics, in my humble opinion, is the ability to select a period of time and compare it to the same period of time for the previous year. It's critical to the analysis of your data to look at year-over-year performance. The reason is that every business has ebbs and flows according to seasons and peak periods, and it's important to understand those periods. If your website traffic and/or conversions generally slow down during the summer, you might be tempted to discount the performance of an advertising campaign despite a lift because the impact was smaller than expected. The reality of the situation is that that same campaign run during a peak may have delivered significant results.
Google Analytics Acquisition Report
My favorite part of Google Analytics is the Acquisition Report, so that's what we'll focus on today.
Overview
In the Acquisition Overview, you can see your data organized according to Top Channels, Sessions and Conversions (if you've set a conversion goal). This allows you to quickly check the performance of each of your traffic channels.
Channels
Channels allow you to deep dive into each area, such as Direct, Organic Search, Referral, Paid Search, Email and Social. For example, Organic Search shows the actual key words users typed to arrive at your site, whereas Referrals show the actual URLs that the users came from. This is very helpful in determining where you should focus your marketing efforts and/or what efforts are doing the heavy lifting in driving traffic to your site.
Treemaps (another favorite area of mine)
Treemaps let you explore trends so you can intuitively develop guesstimates about your incoming traffic. Treemaps represent data as color blocks so you can combine different aspects of your data into a single visualization. Treemaps are a good hypothesis-generation tool because they can help expose the relative importance of, and the relationship between, different entities.
Source/Medium
The Source/Medium describes where your traffic comes from. The Source is the place users are before seeing your content, like a search engine or another website. The Medium describes how users arrived at your content. Values for Medium include "organic" for unpaid search traffic and "none" for direct traffic. Custom values you define for Source and Medium will also be included in this dimension.
Referrals
Referrals are another great tool to understand the specific URLs your traffic is coming from. This helps you gauge where your traffic is coming from. If you see an "m." before the URL, that is a mobile site.
Remember, it's important that you not only collect information on your website traffic, but that you turn the insights into actionable strategies for improved performance.
DBG Loyalty is a leading innovator in loyalty and rewards marketing. DBG was founded in 2002 because the industry was looking for a trusted technology leader who could develop and establish consumer loyalty programs. DBG has customer relationships which span from the time of inception.

With over 15 years of experience, Jamie combines client management, technology and marketing skills to great effect for our clients. Jamie is responsible for DBG Loyalty's continued growth, overseeing client, partner, and new business relationships throughout the U.S. and establishing new service offerings aligned with the company's vision and clients' needs. Jamie brings to DBG Loyalty experience in agency, brand strategy, and account management. She has worked with a variety of industries, including consumer goods, automotive, financial services, retail, restaurant, hotel/leisure, gaming, and business to business.

Latest posts by Jamie Lake (see all)