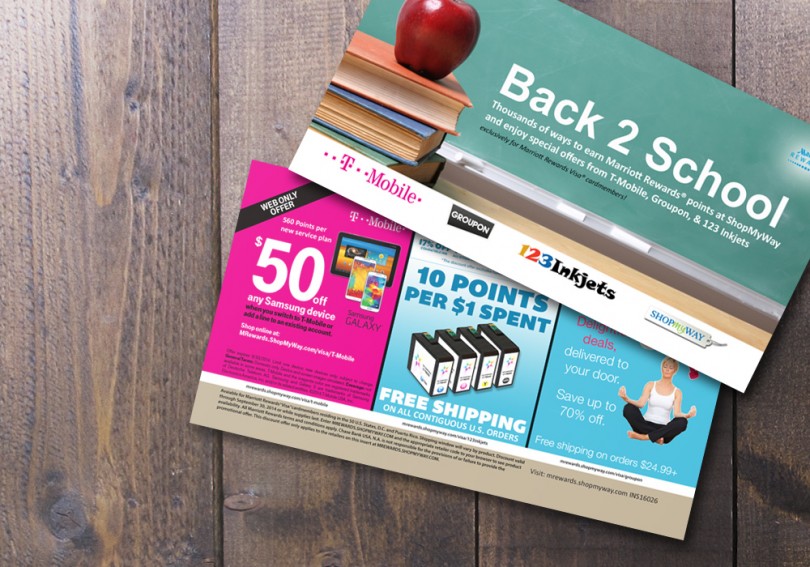 Your Loyalty Program Should be Fun and Interactive
Loyalty can be so many things that it's hard for some people to process the tools which can help to create a successful loyalty program. It's one of those things; if you are in the industry you suddenly notice all the different programs and become a fan or a critic. What some people find difficult to understand is that a loyalty program isn't just points or tiers. It can be a variety or combination of things. In any case, your loyalty program must consider your customer, your industry, budget, and over-all goals.
I think there are two really good examples of loyalty programs in the retail space. Let's consider them Store A and Store B. Both programs are very successful.
Make it Easy, Make it Interactive
Store A is a full loyalty program which incorporates tiered discounts and coupons. The program's marketing message is very consistent through email, in store, online, and mobile. The enrollment is easy. It can be done at check out, on paper, or online. The welcome information for new members comes wrapped in a big bow, just like a present. Everyone likes presents. They also receive their first coupon for signing up. The top spenders are rewarded with increased savings and additional coupons. They even have special preview days for the elite members to view new lines. Customers love it and look forward to receiving additional savings. Their coupons are scratch off's, so the customer has to take an action to see what percentage they will save.
In Review:  Store A has a high engagement with their customer base. They continue to enroll new customers. They have successfully created a program based on recognition and discounts. This program has gotten a lot of things right:
Easy to use
Low friction between channels
Consistent message
Recognition for top customers
Everyone gets something
Store A has a good understanding of their economics and margins, coupons, and discounts. They operate off of a healthy margin.
Make it Fun, Keep it Current
Store B runs a program which is a coupon-only loyalty engagement. The program has a tiered structure to it, but it is not customer facing. Top customers get increased discounts based on spend per month. This allows the flexibility to engage top spenders without locking them into an elite annual status. The importance is placed on active and current members increasing their spend. They have a paper enrollment which is a little outdated. The welcome information includes a loyalty card and a 10% discount. Coupons are distributed online, by email, and/or by mail. The customer preference dictates how often and what type of coupon the customer will receive.
In Review: Store B coupon use and store visits remain consistent. Engagement with top spenders is trending up while new member enrollment is trending flat or slightly down.
The program is a financial success with top spenders trending upwards. This is an indication that rewarding in a tiered structure to members who are currently top spenders encourages increase spend and further engagement. The downward trend in enrollments is most likely due to the process being only paper. If mobile or online engagement were better, membership would likely increase. Presentation is everything and an overhaul of their Welcome letter and coupons are in order. When it comes to engagement, sometimes it's the small things that count. The coupons for Store B are simple paper or electronic coupons. No action is needed to see the value of the coupon. Sometimes something as simple as a scratch off or peel away coupon is the difference between it feeling like a game or something less memorable.
What does it take to make a program an experience?
The customer needs to:
Feel recognized and appreciated
Look forward to rewards and communications
Take an action to receive their reward
Giving the customer an experience can be very simple. A welcome package resembling a present and requiring a customer to open it has been a very effective tool for one of our companies. Planning and execution requires strategy, and well-documented processes.
For more information contact:
DBG Loyalty Consulting team
469-706-3318

DBG Loyalty is a leading innovator in loyalty and rewards marketing. DBG was founded in 2002 because the industry was looking for a trusted technology leader who could develop and establish consumer loyalty programs. DBG has customer relationships which span from the time of inception.

Linda Butcher is the Chief Business Development Officer at DBG Loyalty, where she heads strategy and sales. Linda has extensive experience in consumer engagement through social media, marketing,
and loyalty solutions.

Contact:
lbutcher@dbgloyalty.com
469-706-3333

Latest posts by Linda Butcher (see all)