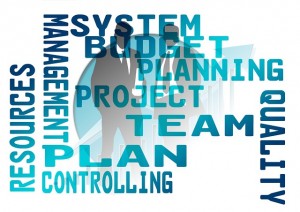 Budget Season
In business, we have five seasons, not just the normal four. We have winter, spring, summer, fall, and BUDGET. We are now in budget season, and it comes in two parts. The first part is trying to figure out what your plans for the next fifteen months or so should be, and what it will cost. The other is the "use it or lose it" part.
You Must Budget for Marketing
In my daily interactions with clients and prospective clients, budget comes up more than anything else. The easy part of the budget to come up with is how much you're willing to pay for your program's base platform, or the monthly fees. The thing that is most often left out is the marketing cost. The total cost of the program has to be taken into account. Driving people to your program is one of the most important parts of the plan. A great program without marketing is a great program without any engagement.
Budget for Hidden Costs
During the budgeting period, it's very easy to overlook the hidden costs of any program. We think about hard cost. "X" amount for set up, "X" amount monthly, "X" amount for hourly; these are all easy to calculate. We have more trouble thinking about what it will cost to get people excited about the program. The scary part of this is that if we fail to plan for the marketing side of things, then all the money we spend on program costs may be hard to recover.
As you work through budget season, remember that all parts are important. A bad program with tons of marketing is a bad program everyone knows about, but no one cares about. A great program that no one knows about is just as much a failure. In the words of Goldie Locks, "Make sure this one is just right."
For more information, contact:
Linda Butcher
469-706-3318
DBG Loyalty is a leading innovator in loyalty and rewards marketing. DBG was founded in 2002 because the industry was looking for a trusted technology leader who could develop and establish consumer loyalty programs. DBG has customer relationships which span from the time of inception.