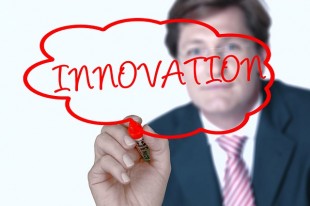 Make Your Loyalty Program an Experience
Your Loyalty Program should be an experience. Customers expect rewards to be instant, and they want an experience out of it. Most ecommerce experience is limited by data and technology, and most of you would agree that a customer experience in your current program is fragmented. A customer's online experience and offline experience can be very different, and quite frankly may not even resemble the same program. Add customer service, call support, and commerce, and a customer may not even know they are participating in the same program.
Have we gotten so restricted in our technology that we fail to be innovative? There are a few barriers which make strategic planning a challenge. It can be difficult to get out a quality product when each business unit has its own goals and objectives; especially when there is a separate budget for marketing, customer retention, advertising, technology, and so forth. A good loyalty program will have touch points in all of those areas.
Think about Omni-channel. It is by definition broken down to Omni: "all" or "universal", and Channel: an "official course" or "means of communication." This means that social media, mobile, in store, call center, brick and mortar, website, outlets, catalogs, tablets, ecommerce, sales and coupons must all function as one. Loyalty should be a true market place experience that allows the customer to choose how they want to fit into your business.  Social media taught us all that customers have a voice and they will speak out and share their thoughts. If you don't listen you'll get left behind. This is a two way street, and your loyalty program should be a two way street. 1500 points isn't going to cut it and neither is 1% cash back. If your goal is customer retention, new customer acquisition or customer satisfaction, then creating an experience that lets the customer decide what they want to do is your next step in strategy.
I know several companies who have worked very hard to develop their brand. They are extremely protective and conservative about their marketing content, images, promotions, and other engagements with their customers. It's easy to say,  "We have done it this way for decades and it can't be changed," but those are the brands that get left behind. I can remember hearing companies say, "I am not going to let the customers dictate how my company is run" when social media first emerged.  At this point I think they've all eaten those words.
Now we remember that omni-channel is all things through a means of communication – our program offering, customer preferences, and rewards must be consistent in all of your channels.
For more information, Contact:
Kyle Tidwell, Director of Loyalty Consulting and Partnerships
469-706-3318

DBG Loyalty is a leading innovator in loyalty and rewards marketing. DBG was founded in 2002 because the industry was looking for a trusted technology leader who could develop and establish consumer loyalty programs. DBG has customer relationships which span from the time of inception.

Linda Butcher is the Chief Business Development Officer at DBG Loyalty, where she heads strategy and sales. Linda has extensive experience in consumer engagement through social media, marketing,
and loyalty solutions.

Contact:
lbutcher@dbgloyalty.com
469-706-3333

Latest posts by Linda Butcher (see all)