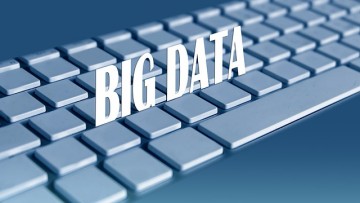 Big Data and Loyalty
By Linda Butcher, Chief Business Development Officer
We're all collecting data on our customers. We know all about their behavior, age, income, geography. We know the products they use, how they search, their payment source, sex, nationality, email, source, brand, spend, and the list goes on. But what does it actually tell us? Can you really change behavior by looking at analytics?
Data Offers Profiles, not Predictions
What the data does give us is a profile of the member; from that we can make some assumptions. What we can't do is predict the next product they'll purchase. We see generalizations, not an exact science. Statistically, positioning a popular or trending product, story, or event will get you more traction than positioning the last product a customer viewed on your site, because we're a society of followers. When someone stands outside and looks up, we all look up. Trends aren't just numbers –  there's a science and psychology behind them. Your loyalty program and strategy has to continue to be a combination, or suite, of solutions. DBG Loyalty has always included trending and popular, social media, mobile, analytics, and a very strong database in its loyalty solution.
Interpret the Data
There are several factors influencing the interpretation of your data. The most significant relates to your goal. Is the goal of your program to increase customer retention, increase satisfaction and brand appreciation, or to increase revenue? We already know that a long term customer is three times as likely to spend more than a short term one, so by keeping your customers in place you've already met two of your goals.
Remember the People behind the Data
It can be very easy to look at data and numbers and forget there are people behind them, and we've all gotten lost in the interpretation at some point, especially if you have ten million customers or more. How do you look at a number that big and see an individual? I think the answer lies in the profile. As you look at the data, groups of profiles should begin to emerge. You should already have identified your ideal profile. This profile will be your benchmark to measure others by. Your goal now is to facilitate relationships with the customers who meet your bench mark profile.
Data and Budgeting
Budget planning for 2016 should be in full swing. Budgeting with a technology partner who considers the dynamics and psychology around driving behavior is imperative. Your budget must include employees' time, consulting, technology, marketing, as well as cost of incentives and rewards. Approval for your budget depends on clearly articulating the value proposition and return.
1. All components of your loyalty program should have been considered and vetted.
Setting your budget for a loyalty program includes points, technology, marketing advertising, and incentives. The budget is likely to touch marketing, technology, and other channels. Your loyalty program is one area where you can be creative. If your budget includes all aspects of your loyalty program and not just consulting or technology, you're more likely to get company wide philosophical change and support. This is your best chance for success to your bottom line.
2. Technology is a very important consideration.
Your program is the process through which everything runs. The key to successful software is flexibility and creativity when it comes to signing up customers, tracking, making rewards and incentives, running reports, and collecting and analyzing your data.
3. Pre-Sale, Market, and Launch.
If you have a philosophical buy in from your company as a whole you will have marketing strategizing prior to launch. Let customers know something big is coming. Once the program has launched, customers want rewards. Make sure your program is easy to understand and to participate in. Customers will be curious about how the program works. This is a great time to start your process of collecting data, pushing your value, and driving customer retention and increased engagement.

Please send inquiries to:
Kyle Tidwell, Director of Loyalty Consulting and Partnerships
469-706-3318
DBG Loyalty is a leading innovator in loyalty and rewards marketing. DBG was founded in 2002 because the industry was looking for a trusted technology leader who could develop and establish consumer loyalty programs. DBG has customer relationships which span from the time of inception.

Linda Butcher is the Chief Business Development Officer at DBG Loyalty, where she heads strategy and sales. Linda has extensive experience in consumer engagement through social media, marketing,
and loyalty solutions.

Contact:
lbutcher@dbgloyalty.com
469-706-3333

Latest posts by Linda Butcher (see all)