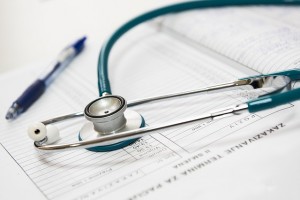 I have been in technology, healthcare, and loyalty for 30 years.  Yes, even I agree that it's an odd combination.   My first career was actually as a Registered Nurse.    The science behind the clinical applications has always intrigued me.  Science and healthcare are never ending pursuits for understanding.    It is so easy to get caught up in analyzing lab results or treatment results that we forget there is a person on the other end.  It's no wonder that the healthcare industry as a whole has a gap between the clinical and scientific side, and the people who are our customers.
Why Loyalty in Healthcare Matters
Loyalty in other industries is easier.   It's fun and people get rewarded for doing fun things.  But when you're in an industry which has an acceptable mortality rate, standards of practice which limit service, budgets which don't account for complications, and increasingly fewer customer choices, it's no wonder that customers feel they aren't appreciated.   It then becomes even more important to appreciate and recognize the individuals.  When a customer is dissatisfied with a product, service, or brand in other industries, they leave and go somewhere else.  In healthcare, dissatisfied customers' become non-compliant.   Non-compliance leads to increased cost, recurring health problems, and negative referrals.
Loyalty Programs Foster Customer Satisfaction
Hospitals, clinics, dentist offices,  doctor offices, rehabs, and pharmacies should all have loyalty programs.   Although there may be special considerations, the program is no different than developing loyalty in any industry.  Science and healthcare have always been earlier adopters.   I am not sure why it is taking so long for the industry to realize that good customer service and a loyalty program are essential to compliance, satisfaction, and long-term relationships.   Compliant, happy, satisfied customer/ patients are easier to manage, they have less cost, and they are the reasons we're all in healthcare.    When a customer is satisfied, they are more likely to exercise, eat right, and remain positive.
I think I am an example of why healthcare and loyalty are in the position they are in.  I find myself thinking about compliance and regulations, and not thinking about how our customers feel.   Your customers may be in situations where they feel a loss of control; they may be sick or have limits around their physical activity.   Developing a program to be the supporting factor on the off days is an easy use of technology.
Consulting is an important part of creating a loyalty program if you are in healthcare.   Some of the special considerations are regulations and standards.   Setting up a program which gives out point rewards requires a strategy and an implementation plan.   The key to accomplishing your goals and a good loyalty program are good use of technology and a solid loyalty provider.
At DBG Loyalty we work with each of our customers to develop the right plan for their program.  Our consulting team has more than 60 years' experience combined.    As for my own experience, being in technology for more than 10 years I have worked in the Quality industry  and have followed  standards for GLP, GCP, and GMP.   Currently I am work for a technology loyalty company and can clearly see the gaps for healthcare and science.   Your program must have an end result that impacts your customer positively; however it can't impact the standards and practices performed by your staff.   Our consultants will help formulate a plan that gets you a great loyalty program and keeps you compliant as well.
Finally, as for me being a nurse and a loyalty strategist it is all about basic respect.  Being from the south it is also about good manners and treating people with dignity regardless of their health or status.   Our team and consultants can help you find the balance between efficient operations and providing a program to keep your customers satisfied, loyal, referral sources, and coming back.
DBG Loyalty is a leading innovator in loyalty and rewards marketing. DBG was founded in 2002 because the industry was looking for a trusted technology leader who could develop and establish consumer loyalty programs. DBG has customer relationships which span from the time of inception.

Linda Butcher is the Chief Business Development Officer at DBG Loyalty, where she heads strategy and sales. Linda has extensive experience in consumer engagement through social media, marketing,
and loyalty solutions.

Contact:
lbutcher@dbgloyalty.com
469-706-3333

Latest posts by Linda Butcher (see all)